Buy Solid or Wood Pallet Bed for good health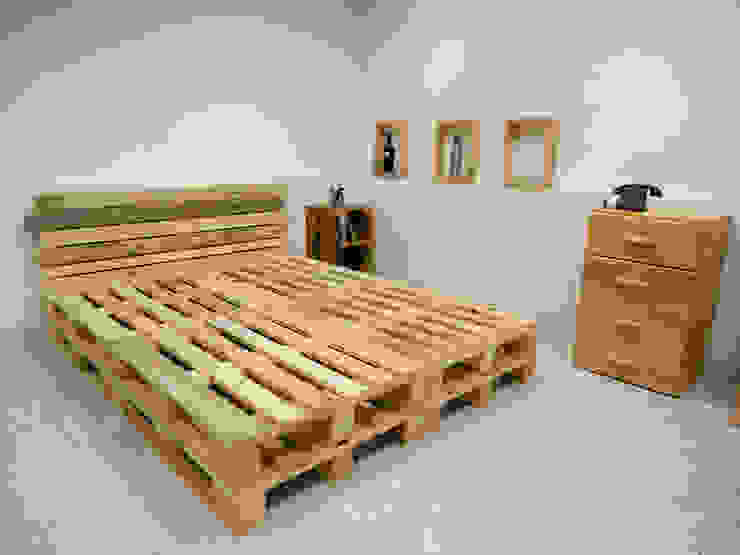 The bedroom bed for sleeping on is one of the most important furniture items. And here we focus on the wood pallet bed.
However we can and do make all kinds of timber solid wooden bed frames and not only pallet beds. Because all our furniture are custom made.
The reason we attach so much importance to a bed is because you spend a third of your life in bed. And that is why I zoom in to one of the best beds, the wood pallet bed. Because it is one of the best ways for you to sleep and get a good rest everyday which contributes to a large extent the quality of your life.
You know, without a doubt, wood has been the preferred material for making beds. And still wood remains one of the pioneers for its durability and versatility.
Interior decoration with pallet wood furniture has become very fashionable. And has become a bedroom decorative trend. From planters on the terraces or a coffee table in the middle of the living room. To beds and sofa beds. But perhaps of all the ideas that we like the most is to make a bed with pallets. Because it is something simple that allows us to even find several options such as we will show you here below.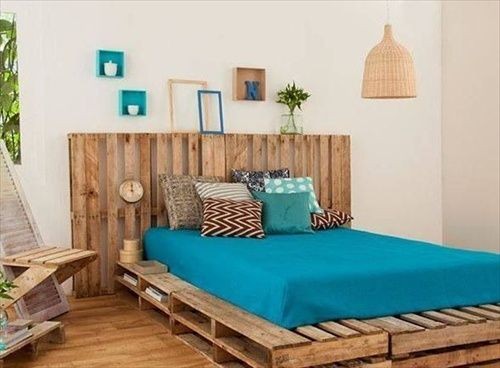 When it comes to beds, wood is the first choice among other options like iron, steel, aluminum, and plastic. It is not just everlasting, but timeless as well. And you want the natural texture of  wood pallet bed to gives your bedroom an elegant look. It gives the character of strength and harmony to your bedroom.
How to choose a quality, decorative and health promoting bed
One of the reasons we recommend a quality wood pallet bed is so that you avoid sleep disorders. Although the reasons for sleep disorders are multiple.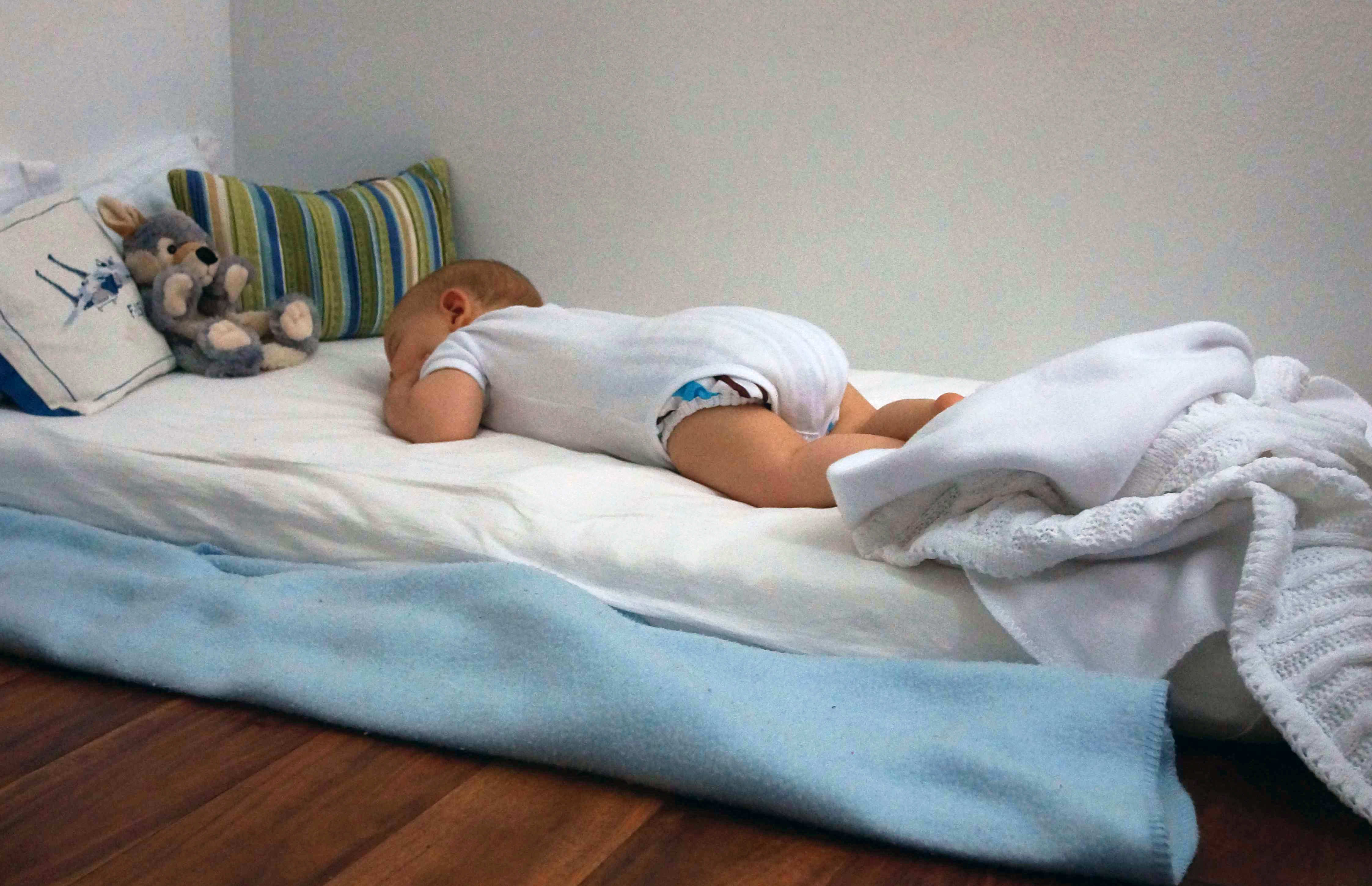 One of them is the state of the mattress, the pillow and, of course, the bed and environment of the room.
The bed should be associated psychologically with the activities of sleep and sex. Not for dinner, watching television, working on the computer or doing homework.
Did you know that third of your life is spent in bed? Something as important as sleep is not just a question of quantity, but also of quality. And that is why we emphasis you don't skimp on buying a good mattress, a good wood pallet bed, and a good pillow.
Different parts of a wood pallet and other beds
Know the different parts of any bed, wood pallet or otherwise. As all our beds are custom made, you need to know the different parts of a bed for ease of communication. Plus you can order for, or buy, the different parts and not necessarily the whole bed.
The bed headboard ideas
You can recognize a beautifully designed wood pallet bed or bedroom, or any other bedroom, at first glance! And the bed headboard contributes significantly to the overall look of the bedroom.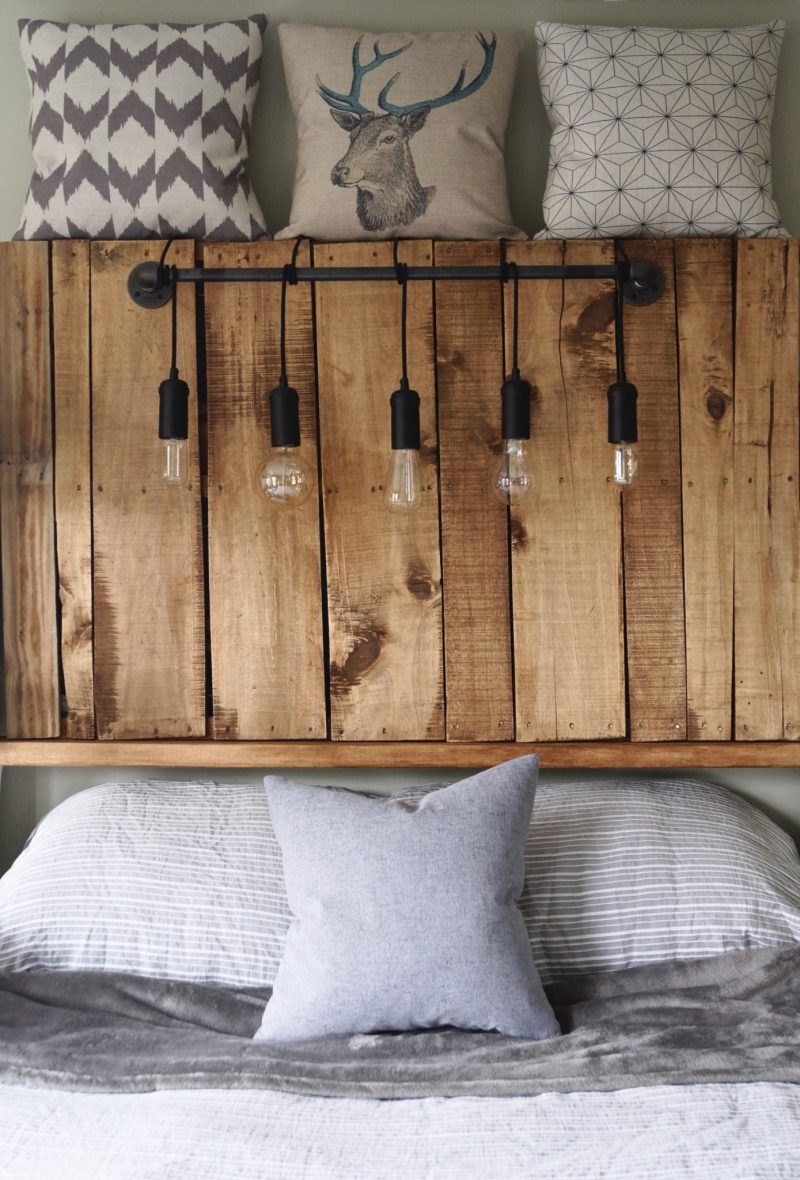 Because the space behind the bed has to be visually upgraded somehow! The best way to do this you should consider a matching bed headboard.
Without a headboard, the wall behind the your bed will seems somehow empty. And that makes the sleeping area look incomplete.
The headboard is the most important decorative element in the sleeping area. Also called the headboard, this is an indispensable design element that gives the bedroom an individual look. Because the headboard makes the bed unique. The headboard protects the head from the cold wall. But also has a highly distinctive decorative or functional use.
Bed Footboard
You can make the footboard of a wood pallet bed very differently. And also make it out of different materials, if like. What is more, you can buy the footboard separately from the bed.
Depending on how large footboards are, they can have a major impact on the overall impression of the bed. For example, wide feet make the entire bed frame look much more massive than slim metal feet. In a comparable way, bed feet that are slightly offset backwards create a lighter or even floating impression.
Before buying a bed or making a bed, consider whether or not you prefer a model with ground clearance. The distance between the bed frame and the floor can not only loosen up the overall impression, but also have a practical benefit. For example, if you want to create storage space with bed drawers or bed drawers.
Wooden bed frame
Why would you make a bed frame out of pallets? In your search for a new bed you will be overwhelmed with information about countless different types of beds. But when you see the prices of all those beds on offer, you can be quite shocked.
A bed is no more than a soft and comfortable base to lie on as provided by wood pallet beds. Also you want a bed height that is a bit higher so that you can get in and out more easily. All our wood pallet beds are size and style custom made.
But whether a timber solid wood or a wood pallet bed frame, you can choose between different models and sizes. for your dream single or double bed. Whether with or without a headboard, with practical pull-outs or extra long – design get your bed as you wish. And exactly how you want it.
In addition to the width and length, you can also individually adjust the frame height. And also the headboard height and the depth of the mattress insert. In this way, individual beds in special sizes can be created with just a few clicks.
What more do you want to pay a fortune for? Does your bed really have to contain such precious materials that it is so expensive? Ultimately, the most important thing about a bed is only the mattress. For sure you need to lie comfortably on a good mattress. But then all other things about a bed are an overly expensive afterthought.
Some of the most used modern bedroom furniture designs is with pallet beds. Mainly due to the relatively lower cost compared to a normal bed. And also because you can achieve a style between rustic and urban. In this article we are going to show you various types of pallet beds with modern designs.
Custom made solid timber and wood pallet beds
Buying a custom made pallet wood bed means you get a bed height that correlate with your height. For example, the taller you are, the taller we make your bed can. To work out the ideal bed height specifically for you, sit at the edge of the bed. Preferably your feet should be flat against the floor and your knees in line with your hips. However, if your knees are above your hips, the bed may be too low for you. If your knees are below your hips, the bed is too high.
This can be difficult if sharing the bed with a partner who is significantly taller or shorter than you. The best way to combat this find a bed that lies in the middle for you both.
Your bed height and your back comfort go hand in hand. If your bed is too low it will be uncomfortable on your joints while trying to get in and out of the bed. This can then lead to back pain.
The same applies with a bed too high, as jumping out of bed on a daily basis can eventually lead to sore legs. Although this will affect you more if you are elderly. Or if you who are prone to having weaker joints. If this is the case for you, attempt to find a bed in the middle (around 24 inches). If in doubt, go for the slightly taller option, as this will do less damage in the long run than a short bed.
Timber an Wood Pallet Bed Base
In recent years, wood pallet bed frames have become increasingly popular. Not only because of the relatively lower cost of pallets. But mainly because of the easy adaptation of pallets to be able to make all kinds of beds. Both for interior of homes and hotels as well outdoor daybeds. Here below is a list of bed items you can achieve with wooden pallet.
pallet platform bed

wooden headboard

pallet bed ideas

single pallet bed

double bed

pallet bed with lights

wooden bed with storage

bed headboard

flower bed

king size pallet bed

Full size pallet bed
queen size pallet bed
pallet bunk beds
white pallet bed
 futon pallet
 floating pallet bed
 pallet loft bed
twin pallet bed

floor pallet bed
Some advantages of making a bed made from wood pallets
You don't have to spend big. You can buy wooden pallet beds from us very cheaply. And yet pallet wood is a beautiful and natural material that makes the bedroom feel cozy.
Adding a piece of wood pallet bed your bedroom will completely change its look and feel. Pallet furniture offers charm, elegance and sophistication to any room.

Pallet beds are strong.

It is not without reason that pallets are used to load hundreds to thousands of kilos of cargo. 

This will make pallets strong enough to serve as a bed.

A bed made of wood is not as heavy as one made of metal.
Because pallets are made of natural material, a pallet bed also has a natural and peaceful appearance.
Furthermore a pallet bed fits perfectly well in in all bedroom décor style.

In

a lot of raw and natural materials are used. And more so in industrial interior decoration. The industrial interior style is one of the best-known living trends today. 

You can completely determine the options regarding the look and design of your bed. And you can paint the pallets in any color you want or leave them in the natural wood color.
The beauty of pallet bed frame is that it can be changed over time to give it a second, third or fourth life. By sanding and staining, or painting, you can refinish a pallet bed and give it an entirely new look.
Furthermore you determine the height of the bed yourself, made to measure. For example, do you sleep in a bedroom with sloping walls? Then you can make a bed base from one layer of pallets. Do you want to be a bit higher? No problem. You then make a bed base from a double layer of pallets.

Wood pallet bed furniture takes on an

industrial 

air. At once stunning and unique creating a rustic look that is both visually appealing and practical. And that is the unfinished, salvaged wood gives the room a loft-inspired vibe.
Pallet platform bed
Not all of us live in castles of infinite size, and the free surface is scarce wooden pallet platform be is a space-saving solution. Which, in addition to being functional, is also valid from the point of view of interior design: the bed on a platform!
It goes without saying that the pallets that we can use for our bed are new pallets. Therefore we must carefully select pallets not particularly damaged after the original use.
In any case, building a platform for the bed (single or double) is a fairly simple job. The greatest difficulty lies in tying together the different elements that you choose to use in view of the final size of the platform.
The raw finish is particularly suitable for temporary beds (real lifesavers in case of moving!). While for more lasting results we recommend an enamel paint to be followed by careful sanding.
Space saving Pallet bed with storage
Get you custom made pallet bed with storage for linens and pillows. For the raised bed, with respect to the floor level, in addition to ensuring intimacy, is a valid space-saving solution. It is possible to obtain large storage drawers preferably installed on sliding guides. And divided into various compartments inside the platform.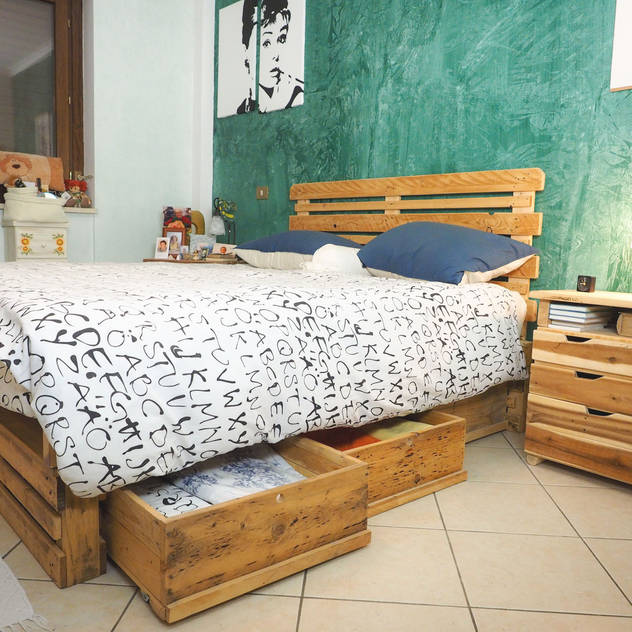 For a small bedroom the solution is a space-saving  capable of being functional but without compromising your rest. Because the point will be to take advantage of the space under the bed. Therefore use that wasted space and save all the objects you need. In addition, the drawers for beds on wheels are practical and easy to move. Discover high-quality wooden bed drawers so you have the peace of mind of making a long-lasting purchase.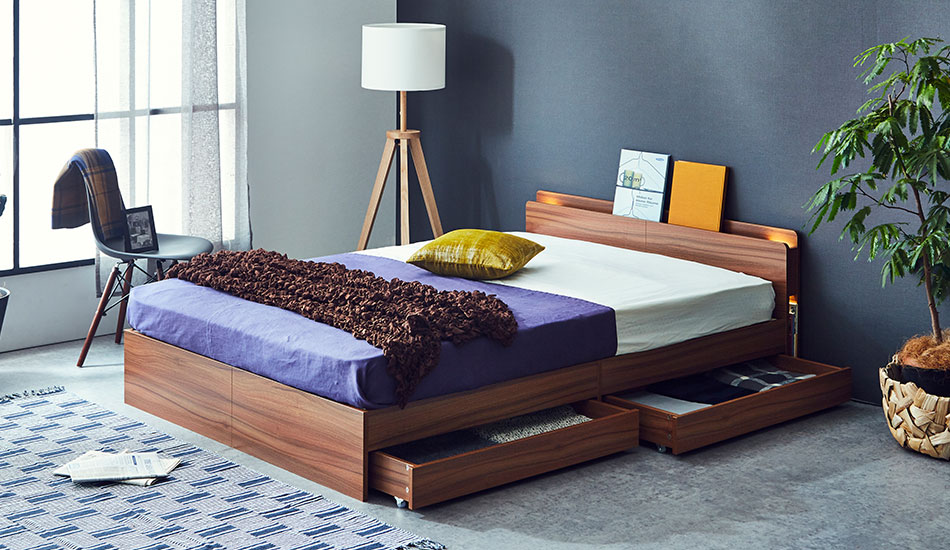 And if you have a spacious room with a large bed, queen-size storage is your best option.